It is possible that many of you have already visited Italy's second city with its dynamic hardworking down to earth fashionable people. Often travel packages include Milan on its way to Venice, may be Vicenza, Bologna, Florence and Rome. However, for a change, try to visit the "time is money" metropolis, home of banks, stock exchange brokers, and fashion fans during the second week of August. You will be surprised! Almost empty, open to tourists who likes to visit museums, who enjoy the Naviglio with a boat tour, who like to find the right place to eat, and who want to travel with the subway (metro) without bumping into people who are in a hurry to or from work. Italians worship their free time during Ferragosto. As a tourist you will feel relaxed…and dont even try to do business during Ferragosto! Just simply discover the city and take it easy.
THE BIRTH OF MILANESE RISOTTO
An apprentice of Valerio di Fiandra, who was the master in charge of the Cathedral's stained glass window depicting Saint Helen, became known with the nickname of Zafferano (transl. saffron) because he loved mixing saffron to his working colors. His choice of colors was at times remarkable and brilliant but his master felt that the apprentice went a little bit over board with this passion for the very expensive spice. One day the master called out exasperated: "Refrain yourself otherwise you will end using saffron also in your risotto!" The young lad did not answer out of respect towards his employer, however, the idea stuck in his head. In 1574 his master's daughter was to be married. For the occasion the apprentice ask the tavern owner where the wedding meal was to be held if he could serve his special yellow rice dish colored and flavored with saffron. His master was so pleased that he recommended the dish to everyone he knew. So was born the Risotto alla Milanese (Guida all'Italia; Mondadori 1971).
RISOTTO ALLA MILANESE (Milanese style creamed rice)

Risotto rice should not be substituted with American Carolina rice or Basmati rice. Risotto rice has large puffy kernels which absorb the liquid gradually while it is stirred and end being almost creamy.
Serves 4
4 cups of good skimmed hot home made broth (you can substitute with vegetable broth)
2 Tbsp of beef bone marrow or butter
2 Tbsp of chopped onion
2 Tbsp light olive oil
2 cups of Italian Arborio rice
1/2 tsp powdered saffron or 1/2-1 tsp crushed dried saffron pistils soaked in 1-1 1/2 cups hot water
5 Tbsp butter
Salt and freshly ground pepper to taste
Freshly grated either Parmesan cheese or Grana Padano
In a medium sized pan, over medium heat, melt the beef marrow or the butter. Add 3 more Tbsp of butter and the oil. When the fat is hot, saute' the onions until they are traslucid and limp. Add the rice and stir making sure that all kernels are coated with fat. Add the salt but not the pepper. Gradually, 1/2 cup at the time, add the broth. Stir and add more broth and the saffron water and stir periodically to prevent the rice from sticking at the bottom of the pan and until all the liquid has been absorbed. Before serving it the rice should be firm to the bite (al dente). Add a twist of ground pepper and 2 Tbsp of butter, stir and cover. Let the butter melt into the rice, stir and serve topped with grated cheese.
Specialty variation: in winter Milanese serve risotto allo zafferano with braised veal shanks. In summer, if there are left over of risotto they serve it pan fried and call it Risotto al Salto.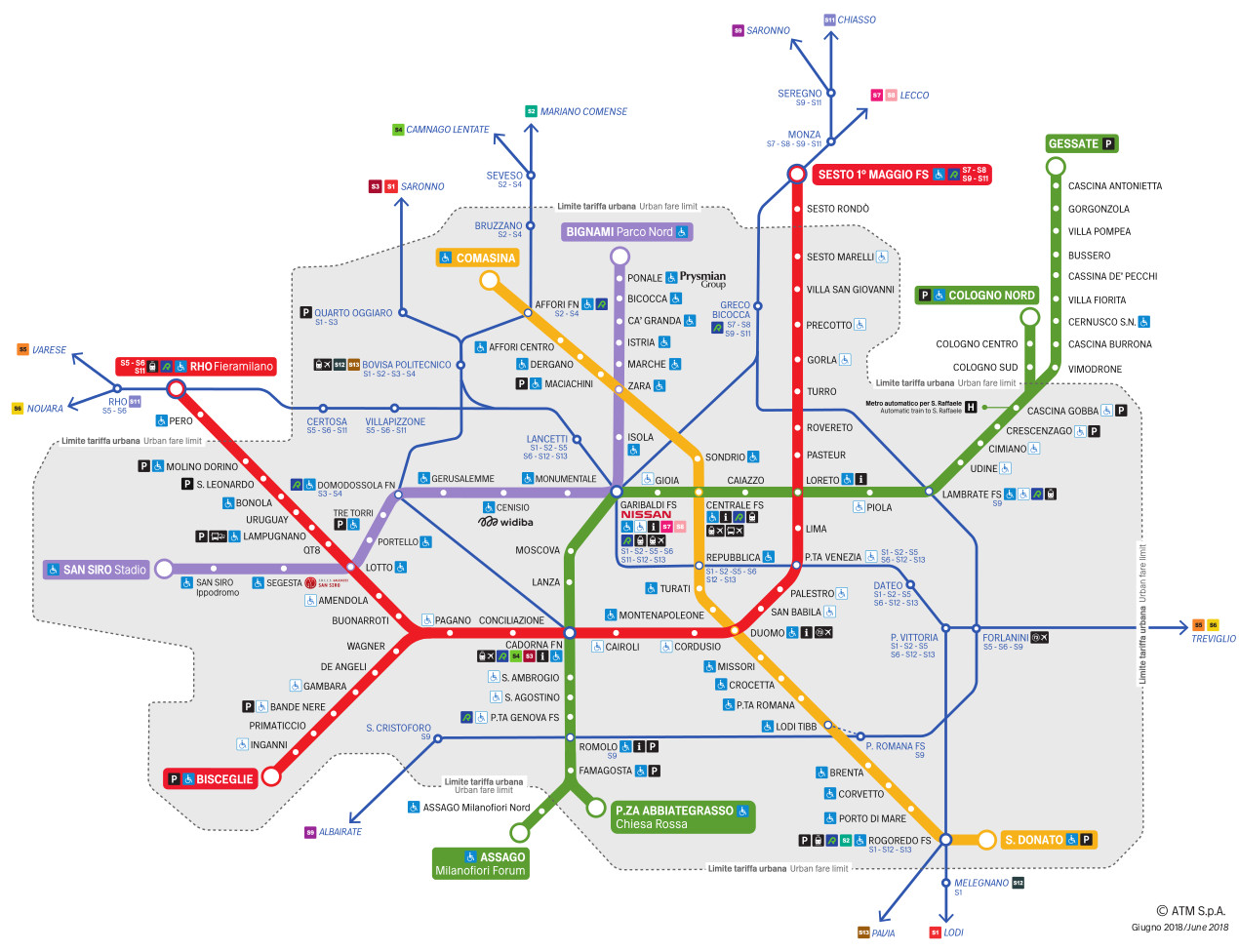 Before Ferragosto Milanese usually leave the city and drive or fly to a sea side, or to the mountains. If they have access to a hidden secret "magic garden" in the country side, they are there with family and friends either picnicking or sitting around a large table to celebrate the time which marks the middle of the summer during the month of August.
Grilling multicolored peppers, onions, potatoes, chicken and flank steaks or barbecuing ribs and preparing cold pasta salads served with beer, wine, sparkling water or coke… this is what Milanese do at Ferragosto while laughing, joking, playing with balls and little drones…
If you are just visiting the city as a tourist, without special commitments or invitations by locals, rejoice and check out the city! No crowd in metro trains, several empty seats in the yellow street cars (tram) and in buses, and an easy way for reaching places such as the Cariplo Factory or the Mudec (Modern Art Museum) with its modern art exhibitions.
However, visiting Milan during Ferragosto will mean also less fancy city restaurants open with exception of a few which, if you read this blog, are excellent and open, as the waiter says: "Always!"
OSTERIA DEL BINARI
VIA TORTONA, 3, 20144 MILAN, ITALY
TEL. 02 83 95 095 – or contact via email:osteriadelbinari@yahoo.it – Open: Every day even during Ferragosto
If you had dreams of visiting Milanese fashion gurus during Ferragosto, please postpone those to the fall season. Plan ahead for a next visit; in the mean time, take a stroll along the Naviglio Grande with its bars and sandwich shops for the young, the artists, and those tourists who dislike the car traffic downtown Milan, or those who wish to take a Milanese boat ride from the Church of San Cristoforo to the Darsena. And if you insist ringing the bell at Giorgio Armani's, after having had a wonderful lunch at the Osteria del Binari, nobody will open the door probably; his Milanese fashion people too celebrate the hot season away from the city's asphalt.
THE NAVIGLI AND THE MILANESE NAVIGLIO GRANDE
The man made canal runs for about 49 kilometers throughout several Lombard small towns and villages but is especially popular when it cuts through the Milanese district called i Navigli. Its construction began in the 12th century after the victory of Milan against Barbarossa. Lombard people are pragmatic and industrious people. They built the canal to carry barges of goods which were easy to move downstream. Pulling barges upstream was left to horses, oxen, and sometimes men. Several aristocratic villas (mansions) were built along the Naviglio, including Villa Gaia Gandini, located in Robecco sul Naviglio, built in the 14th century by Vitaliano Borromeo. The villa was purchased and named after the Gandini family who took the mansion over after it had been open to the hunting and partying of several members of the Milanese aristocracy, including the members of the Visconti family and Ludovico Maria Sforza (!452-1535), known as Ludovico il Moro, patron of Leonardo da Vinci, who as a Lord Duke commissioned Leonardo's Last Supper and ruled Milan from 1496 to 1499.
FOR A BOAT RIDE ON THE NAVIGLIO GRANDE: There are several itineraries which can be booked to navigate along Milan's man made canal which runs through the Navigli district to the Ticino river. Each boat ride lasts approximately 50 minutes. There is the Darsena tour, the Boffalora tour, the Martesana tour; there is also the tour which takes you to the dock master's house, near Villa Melzi and near Villaggio Crespi. The tickets vary but range from 10 to 14 Euros per adult, and 5 to 10 Euros for children.
If the sun shines and the weather is pleasant you will enjoy gliding on Milan's most important stream of water while listening historic comments on the city and the district recounted in Italian and English language.
The boat company, Navigazione Navigli, offers also three special dinner tours besides educational tours and special event tours.
NAVIGAZIONE NAVIGLI TOURS NAVIGLI – CANAL CRUISES at http://www.navigazionenavigli.it or info@navigazionenavigli.it or call + 39 02 30089940; Tickets are also purchasable at AUTOSTRADALE VIGGI LOOKMI TOURS, Piazza Castello 1, Passaggio Duomo 2, Milan, Italy
THIS POST WAS WRITTEN TO HONOR THE MEMORY OF CHRISTOPH GIBERT WHO WILL BE MISSED BY FAMILY AND FRIENDS – SILENCE AND REMEMBRANCE – WE WILL MISS HIM!